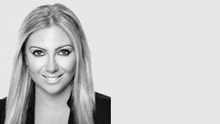 Associate Director - Sales
Awarded Ray White NSW # 4 Financial Year 2014
Awarded Ray White NSW # 1Female Sales Person Financial Year 2014
Awarded Ray White NSW #1 Female Sales Person in the Eastern Suburbs 2013
Awarded Ray White NSW # 7 Sales Person 2013
Awarded Ray White NSW # 8 Sales Person 2012
Awarded Ray White NSW # 1 Female Sales Person in the Eastern Suburbs 2011
Awarded Ray White NSW # 1 Sales Person July 2010
Awarded Ray White NSW # 6 Sales Person 2008 & 2009
Awarded Ray White NSW # 4 International Sales Person July 2008
Member of the Alan White Club since 2006 – 2013 in recognition of having reached a high level of sales success in the Ray White Group
Monica is one of the Ray White groups, highest consistently performing talents over the last 10 years's & her dedication to her clients & career has been reflected with a number of record breaking results. Monica gives no less than 100% on everything that she does & this approach has seen her collect numerous awards which recognise her expertise, dedication and of course results, which continue to identify & highlight her as a tenacious, skilled and extremely talented Real Estate Agent.
Her personal philosophy behind her many successes is simple and unwavering… "Consistently deliver the highest level of service, commitment & experience to buyers and sellers alike while maximising value in every aspect ".
For all your real estate needs contact Monica Shor Associate Director - Sales on 0411 888 445 or monica@rwunlimited.com.au
Agent Reviews
Kate Brown & Michael Bova

I wanted to say a huge thank you for your outstanding work in selling our apartment in Bondi. Your energy and drive was so impressive. We had been quite disillusioned by a previous sale process but when a good friend suggested we speak with you, she was aware of your track record in the area and said if we were going to sell, you would be the one to make it happen. As you know the sales process can be quite stressful especially given we have a new born, but you made it easy by delivering on all of your promises and provided a completely seamless experience. Your guidance and follow up throughout the sale was so reassuring, you also handled the tenant with ease and were able to once again gain access to our advantage for the sales process while at the same time making the tenant happy. You achieved what we were looking for at auction and didn't disappoint in any aspect. Thank you again and next time we need an agent we know where to come!