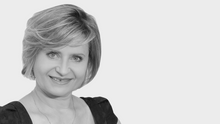 Highly professional and approachable, Natalia is known for her welcoming personality. She shines when it comes to providing peerless customer service and attention to detail that will make each transaction as seamless and successful as possible.
With her solid foundations of honesty, passion and perseverance, the service Natalia provides is second to none. Being a Mum herself – Natalia is acutely aware of how intrusive and the upheaval that the sale of a family home can bring to a household. Advising clients like family – and often becoming almost as close - is just how things naturally unfold when working with Natalia.
"We are so pleased to have Natalia on our team. Her point of difference is simply the person she is. Not at all the cookie-cutter agent but a genuine person with the sincere objective of taking care of everything for her clients." - Ron Bauer Principal.
Bring Natalia into your world and benefit from her drive and determination in achieving the best possible outcome for you.