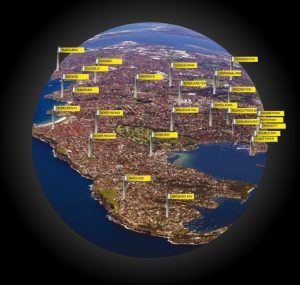 Some businesses have Mission Statements, we have 'Unlimited'. The Unlimited philosophy has primarily 3 foundations: teamwork, geography and 'outside the square' thinking.
Team
One of the greatest attributes of 'Unlimited' is teamwork. Our Team really do work as one. We endeavour to see EVERY property we each are selling and the door is open to introduce buyers – our clients are not reliant on just one person. Selling with us means that YOU will not be limited. Unlimited opportunity is what we are all about – for our team and for our clients.
Geography
We have always had a holistic approach to this most exclusive part of Sydney – the Eastern Suburbs. There are members on our team who are specialists in different areas and – as a team – can provide our clients across the East with a comprehensive and professional service. Local knowledge can mean the difference between an average and an excellent result. Across the Eastern Suburbs through Bondi Beach, North Bondi and Rose Bay, from Paddington to Dover Heights – we know every nook in each suburb and each street within it. If it's an apartment, give us a building address and we are likely to be able to describe your apartment within it. This intimate local knowledge gives our clients the edge in their real estate decision-making.
Outside the Square
To investigate every option and open doors to as wide a range of opportunities as possible to enable the highest level of service, a positive experience when dealing with our firm and ultimately the best possible result every time.
How this is achieved
"…From small things, great things come". We pay attention to the detail. We strongly believe that if you have all the pieces in place, the big results are guaranteed.
The quality of our people
The quality of our marketing
Size – as the largest local sales team and the largest local property management portfolio, we open the doors to more opportunities – for you
– More people = more exposure = more opportunities for you
– It also means a wider range of buyers. Meaning we are in a position of selling up and also selling down. Often buyers trading down have deeper pockets and can go the extra distance to secure the place they want – while achieving a premium price for you
– Editorial – Our systematic approach to editorials is 2nd to none. Our admin team ensure that editorials are continually submitted – in the format best received by the media – and followed up. This enables us to achieve a greater number of editorials in a wide range of publications. It all adds up to more FREE extra advertising for you
But the main definition of 'outside the square' is about attitude – the willingness to go the extra distance. And this can only be understood by speaking with one of our professional consultants.