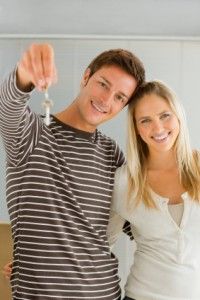 Excitement, pleasure, pride. These are the feelings that buying a home can bring whether it is your first home, your next home or an investment property.
Choosing the right home for you comes down to knowing what you need; what you can afford and knowing exactly what's available at the time you are ready to buy.
Location, location, location
It is an old cliché but just SO important. There's the big picture view which may bring you to a choice of suburbs – "Do I want to live in the 2026 postcode which includes Bondi Beach, North Bondi and Bondi?" "Do I prefer Rose Bay or perhaps a Paddington lifestyle?" "Is Dover Heights my scene or rather Tamarama?" But within each suburb, there are small pockets with their own unique feel and even values. Only a true local agent can advise on these elements to assist you in making the right choice for your happy lifestyle.
Knowing what you need
Although it seems obvious, the type of home you buy should reflect the lifestyle you are planning for the future. Think about such aspects as household numbers, proximity to local amenities, including schools, the sorts of work and leisure activities you like and the length of time you expect to live in the home.
Knowing what you can afford
In relation to any finance requirements you may have, we are pleased to introduce Mr Jeremy Fisher from 1st Street Home Loans. They are an Australian-owned mortgage advisory company with a difference. With industry leading technology, an honest approach and only the highest level of service. They offer a free and impartial service that provides access to over 20 residential and commercial lenders and more than 500 loan products from across Australia.
To arrange a loan consultation please contact Mr Jeremy Fisher from 1st Street Home Loans on 1300 17 87 87 or direct on 0411 339 998.
Knowing what is available
Newspapers, real estate publications, real estate offices and the internet are all good places to begin your search … this web site is updated daily featuring the very latest listings to the market. Each week we post a list of open homes for the coming weekend and you are invited to register on this site to receive automatic notification of properties that may suit your needs.
Knowing local values
Research sales in the areas you are looking and may be attend any auctions of properties to help establish current values. Attend as many open homes as possible. Ask any one of our sales agents for additional advice … they will be happy to help.
You've found your perfect property
When you find a property that suits your requirements, ask the agent for sales statistics of similar properties in the area. If the property is to be auctioned, obtain a copy of the Contract and send it on to your solicitor. Remember, when purchasing at auction, you must pay a 10% deposit on the fall of the hammer.
We recommend that purchasers arrange a building inspection prior to purchase. We also recommend you organise an independent valuation.
Concluding a Sale
Once your offer has been written and negotiations are finalised you will sign the Contract of Sale pay a deposit; usually 10% of the sale price. Copies of the contract will be sent to your solicitor.
*If the property you wish to purchase is going to be auctioned, please go to our 'Auctions' drop down menu.
Settlement Day
This is when ownership of the property is transferred to you and financial transactions are completed. Prior to settlement day you may request a pre-settlement inspection of the property to ensure nothing has changed in its status since purchase and agreed chattels are in place. Once all settlement procedures have been finalised the keys will be released to you.
The home is now yours … congratulations !