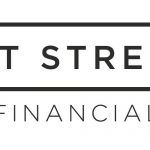 1st Street Financial provides a free and impartial service designed to help you make an informed decision when choosing the right home or investment loan.
1st Street Home Loans are there every step of the way for you, whether you are purchasing a new property, refinancing your current loan or we are assisting you in gaining additional funds when you need it most. With 1st Street Home Loans, you will not be a number in a telephone queue – you will always have a voice on the other side of the phone or a familiar person on the other side of an email.
1st Street Financial has satisfied and delighted clients with our results over the years and this success has led to numerous accolades. Due to our service proposition, Jeremy Fisher was recently named the #1 Independent Mortgage Broker in Australia (MPA) and National Mortgage Brokers 'Broker of the Year'. He was also recognised by the Commonwealth Bank as being one of the largest residential loan writers in Australia.
With 1st Street Financial you will feel comfortable throughout the entire home loan process. From initial pre-approval through to settlement and beyond, we will be by your side, managing your home loan application and much of the communication between the lenders, solicitors and real estate agents. You will be kept up-to-date with developments along the way and we also have an in-house J.P. to speed up the witnessing of documents. We have had more than 10 years experience in the mortgage industry and you will benefit from our strong and highly effective working relationships with many of our business partners such as the major banks and lending institutions.
For a highly personalised, professional and award winning service, call Jeremy Fisher today on 1300 17 87 87 or email jfisher@1ststreet.com.au or go to their website at www.1ststreet.com.au