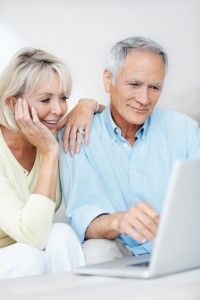 Our aim at Ray White Unlimited is to provide an un-paralleled level of service. Everything we do is focused at maximising the return on your investment whilst providing a comprehensive, knowledgeable, efficient and personal style of property management.
Our services include:
Leasing
All prospective tenants are personally escorted through your property either through a private appointment or at open homes.
Communication with you is a priority throughout this period.
The name and number of each person passing through is taken to ensure we are able to follow up on any future tenants.
Thorough employment and previous tenancy checks.
All tenants are required to provide a minimum of 100 points of I.D along with their application forms upon applying for a property.
We ask for not only previous employment and rental history, but also for personal and business references to ensure that the right tenant is chosen for your investment property.
Ingoing condition reports
Conducting an in-depth condition report is imperative in efficiently managing any rental property. Our condition reports are known to be over 10 pages long and include detailed, explanatory comments and photos of all of the fixtures and fittings within your property. This ensures that any damages caused by the tenants when they vacate are duly noted and repaired at their cost.
Rent collection
We have numerous ways in which tenants can pay their rent which includes through BPAY, the DEFT website, via cheque or through a direct debit. This ensures that your rent is paid on time, every time. With these many options, we make it easy for our tenants which in turn means reliable income to you.
Payment of all outgoings
Upon your written instructions we will re-direct the mail for all of your utilities C/- our office. Council, Water, Strata, Insurance etc. will all be paid from rents collected and reflected on the monthly statement. This is for your convenience and your accountant will thank you too!
Attending to repairs
We have a list of highly competent and competitively priced tradespeople in place to handle all manner of repairs or maintenance. With your authority, we will tend to all repairs immediately. With larger works/renovations, we always obtain quotes for your approval.
We are extremely experienced in overseeing not only small repairs, but also larger scale renovations such as the complete renovation of kitchens and bathrooms.
Arrears control
An area where we must be continually vigilant. Our system means that a tenant just 3 days late receives an automated text message reminding them to pay. Tenants who are behind for 5 days will be personally contacted and informed that immediate payment is required. One week behind they are provided with a strong letter of warning and should they fall 14 days behind, they are served with the formal 'Termination Notice' in accordance with the Act. We pride ourselves on arrears levels well-ahead of the industry standard, meaning you receive your funds consistently and on time.
Residential Tenancy Tribunal – NSW Civil and Administrative Tribunal
Resolution is always our first preference but in some cases Tribunal hearings are unavoidable. The Tribunal tends to have a reputation of siding with the tenants and preparation is the key to success in this arena. We spend considerable time compiling documentation and evidence and run through the case in our office in advance to ensure we are fully prepared. As a result, we expect to – and do – win most cases.
Monthly statements and end of financial year expenditure reports
Statements are prepared monthly listing all incomes and outgoings with invoices attached. Full statements including invoices are now available by email creating even higher efficiency and convenience for our clients. For security and efficiency we will directly deposit your funds into your chosen bank account. Karen and our administrative team have a formidable basis from which to support you in this vital office function.
Bi-annual rent reviews
We are continually looking at ways that will allow us to maximise your investment and conducting regular rent reviews plays an imperative part in this. Rents are reviewed against similar properties that are currently on the market as well as any similar 'just leased' properties in the area. The rent is adjusted accordingly to market value, whilst always keeping you informed every step of the way.
Annual routine inspections
Our in depth routine inspections provide our landlords with updates on their properties along with any recommended maintenance. The reports we generate are done through the newest 'Inspection Manager' software and provide a range of photos and comments of every aspect of your investment.
Landlord insurance and insurance claims
Landlord Protection Insurance is an absolute must in our opinion. Our Property Managers will happily assist in this regard where they can (we are restricted by some legal guidelines) but we have a wealth of experience at our fingertips.
All of our Property Managers are experienced with dealing with Insurance claims and will make sure that any claims are undertaken with care and efficiency.
KPI's and you
We are constantly measuring the key areas of our performance. From vacancy levels, arrears, % of tenants on leases, rent increases etc. We are consistently well ahead of industry standards in each facet. We can provide you with our statistics in this regard by request but in essence less vacancy, higher rents, shorter arrears means that we are maximising your returns.
Filesmart
With an eye on the future, we have implemented filesmart. This system offers efficiencies within our business in terms of data storage and processes and means our team will be able to concentrate even further on ensuring higher levels of service to you overall. It means that all invoices (eg water / council / strata / repairs) which we simply posted to you will now also be electronically stored by us. In case of loss, we will be able to supply a copy to you or your accountant.
In addition to sending out statements electronically, we will now be sending the complete statement to you with invoices attached in this way. This removes the need for a paper-posted statement entirely although this option will still be available if desired.
Caravan
We regularly conduct team inspections of our vacant properties. In this way, we can collate the teams feedback which can often provide a range of opinions and recommendations. Also each team member can then communicate the benefits of the property with authority to all potential tenants.
Communication
We believe in a high level of communication. We will provide you with a monthly newsletter updating you with Sales and Property Management news. If becoming vacant, you can expect highly regular written and verbal reports so you will know that everything is being done to minimise the vacancy. You can also expect frequent updates via phone/email or text, whichever is most convenient to you, with news of anything affecting your property as it occurs.
Thank you for considering our Property Management Services. Experience the difference at Ray White Unlimited, we are sure that you will profit from your decision.